*drumroll* Finally! The long awaited first album launch for i.gemz is here!!!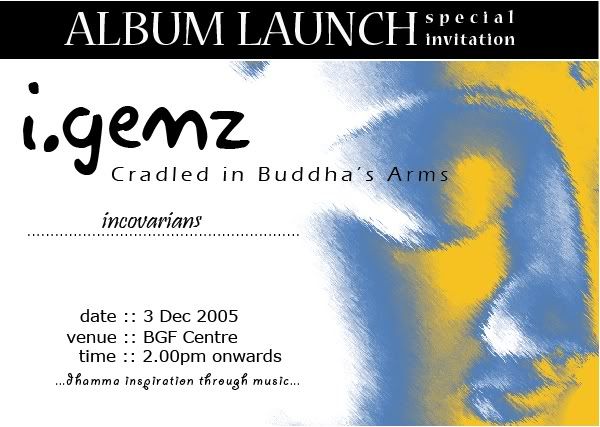 The i.gemz album launch event will be graced by
Datuk Dr Victor Wee, Sec. Gen. Ministry of Tourism, Malaysia

i.gemz
is the inspirational music group from BGF.
There will be welcoming speeches, opening performances,
official launch ceremony, showcase by i.gemz,
press conference, and CD sales session.

Additionally, you will have the chance to meet the artistes,
get exclusive autographs and photograph opportunities.
We will also be carrying out a membership drive to recruit
i.gemz members to join us in our roadshows
and other activities in future!

The first 100 CDs purchased on the launch day will also
come with a limited edition i.gemz postcard.

Light refreshments will be served.

For more information contact ::
See you there!

...we inspire through music...
i.gemz event management